1. How can traits improve ecological understanding?
Meaningful ecological differences between organisms are observed in nature, both among individuals of the same species and between those from different species. Using functional traits to describe these differences is an efficient, potentially general way to understand ecological systems, without requiring detailed information about species identities. Analyses that focus on traits, rather than species, have provided insights into how traits relate to abundances across environments; that there are general tradeoffs in ecological strategies that are captured using traits; and that ecological communities tend to contain non-random sets of traits, relative to the regional pool. However, as recent critiques illustrate, there are many questions and assumptions that need to be explored and our lab is focussed on considering these gaps.
Areas of work.
A. How do individual differences in traits scale up to impact population and community dynamics?

B. Can traits be incorporated into traditional ecological models of population and community dynamics?

C. How do we best describe phenotypic differences using traits? Is it more appropriate to consider multi-trait differences (rather than single traits), recognizing that traits are rarely independent, but instead covary meaningfully.
Zooplankton microcosms. The lab uses experimental microcosms to test a many questions related to traits and ecological systems. Much of trait-based ecology relies on plant systems, but zooplankton (such as Daphnia magna, Ceriodaphnia sp., Moina sp., Simocephalus sp. and others) have some distinct advantages – they have short generation times, small size, fitness can be directly measured, the 'environment' is tightly controlled, and a wide variety of morphological and physiological traits describe differences between species. Clonal lineages are also possible, allowing evolutionary and ecological processes to be separated experimentally.
(*note I also collaborate with a number of plant ecologists, and these questions extend to plant-based systems!).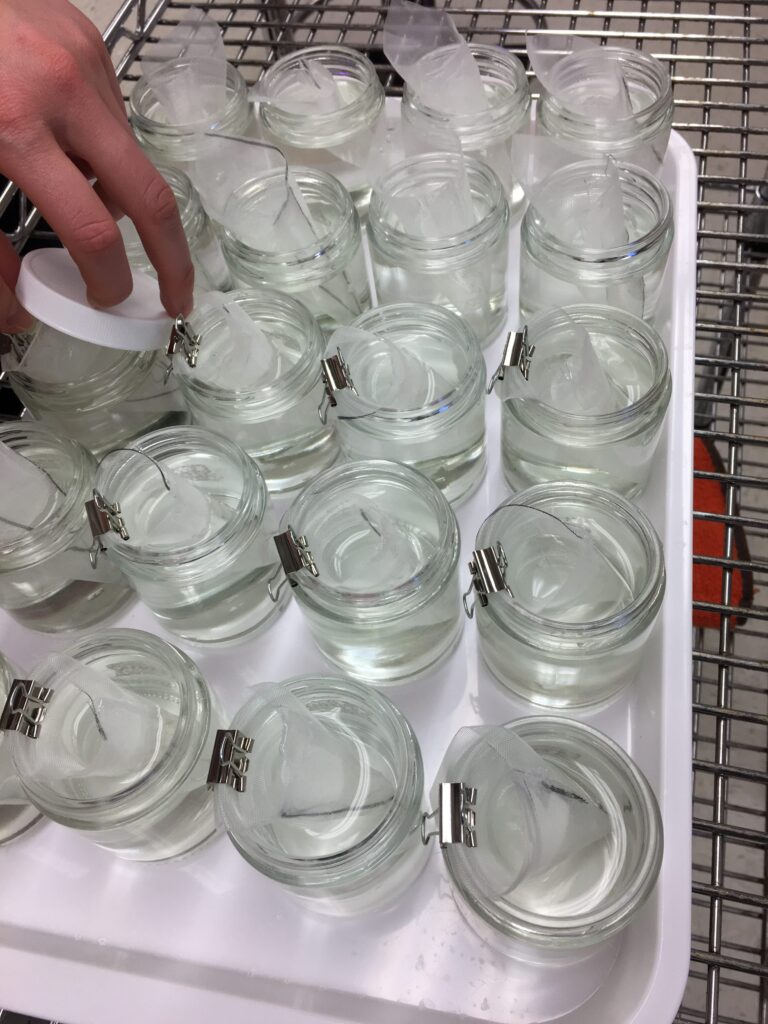 2. Alternative approaches to measuring biodiversity
Although historically 'biodiversity' has meant 'species richness', now we recognize that biodiversity has many facets. Losing biodiversity involves losing not only species, but also the great variation in form and function (trait diversity) and the history of life on the planet (evolutionary history).

While these multiple biodiversity facets are recognized as important by the UN Convention on Biological Diversity and other groups, they are rarely incorporated into conservation activities and policies (with some exceptions). As part of several workshops hosted by iDiv/sDiv, I've lead papers looking at how to measure evolutionary history, how evolutionary history and trait diversity are linked, and what the existing evidence shows regarding the value of evolutionary history for humans.

Areas of work.
Given the high rate of species extinction occurring, far more research is necessary to ask:
A. What are the mechanisms linking evolutionary history to ecosystem services?

B. How does human preference and education drives current conservation policy and investment?

C. How can evolutionary history and trait diversity can be incorporated into existing and new conservation programs?
3. R packages
I have contributed to a number of R packages that may be useful:

Grenié, M., Denelle, P., Tucker, C.M. Funrar: functional rarity indices computation. 2016.
https://cran.r-project.org/web/packages/funrar/index.html
François Munoz, Adrien Taudière, Fabien Laroche, Matthias Grenié, Pierre Denelle, Caroline M. Tucker and Cyrille Violle. ecolottery: Coalescent-Based Simulation of Ecological Communities.
https://cran.r-project.org/web/packages/ecolottery/index.html
Pearse, W.D, Cadotte, M.W., Cavender-Bares, J., Ives, A.R., Tucker, C.M., Walker, S.C., Helmus, M.R. 2015. pez: Phylogenetics for the Environmental Sciences.
https://cran.r-project.org/web/packages/pez/index.html